Breast Lift Newport Beach
Breast Lift Newport Beach: Enhancement in Life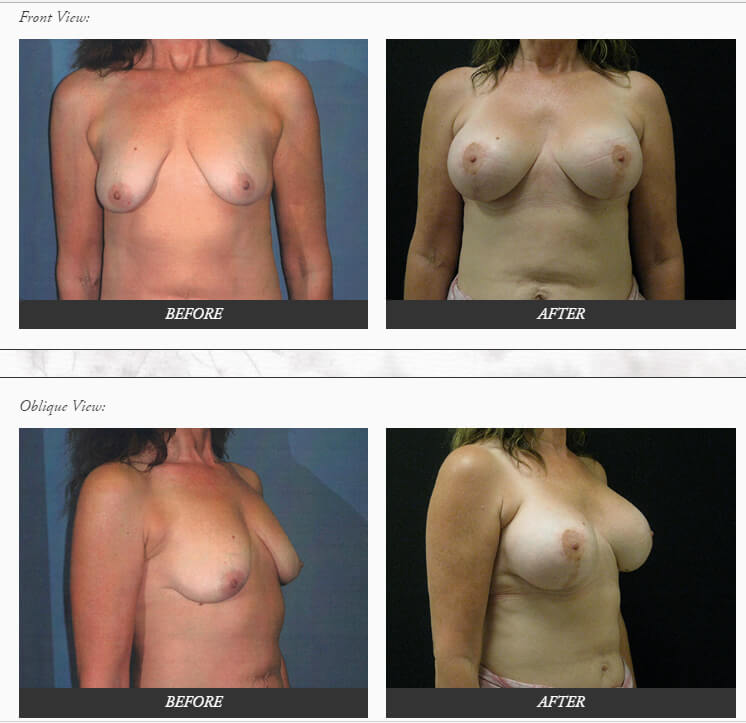 Breast lift, also known as mastopexy, is a plastic surgery procedure designed to lift and reshape the breasts to support a new contour. Breast lifts are becoming more popular for women interested in rejuvenating their figure with a breast profile that is youthful and uplifted. Women may request the breast lift because of unattractive genetic features or changes in the breasts that result from pregnancy, breastfeeding, weight fluctuations, aging and gravity. The benefits of the breast lift include:
Reshape tubular misshapen breasts
Improve breast droopiness
Improve breast sagging
It is important for the patient to be clear and precise about the desired outcome in order for Dr. Champion to apply the right technique and procedure. The breast lift will not change breast size or necessarily create fullness in the upper portion of the breasts. In some cases, patients choose to undergo the breast lift and breast augmentation. Dr. Champion will help you decide on the best treatment plan at the time of initial consultation. Contact us today to schedule your Newport Beach breast lift appointment.
Breast Lift Procedure
Dr. Champion and her staff will review every option of treatment for your breasts to best suit your aesthetic goals for breast enhancement. Your goals and our high quality care are our fundamental concerns.
There are primarily four steps that are involved in the breast lift procedure, including:
Anesthesia
Breast lift patients will receive anesthesia to provide the greatest comfort during the surgery. Dr. Champion will discuss the type of anesthesia options at the time of your private consultation.
The Incision
The type of breast lift incision to use for the procedure depends on a variety of factors, including:
Breast size and shape
Size and position of your areolas
Degree of breast sagging
Skin quality and elasticity as well as the amount of extra skin
Breast lift incisions may be made around the areolas. Alternatively, the incision may be made around the areolas and vertically down to the breast creases. Finally, the incision may be around the areolas, vertically down from the areolas to the breast creases and horizontally along the breast creases. Dr. Champion will discuss the appropriate incision location for your breast lift at the time of initial consultation.
Breast Lift Technique
During the breast lift procedure, Dr. Champion will make the appropriate incision and remove excess skin accordingly. Dr. Champion will also tighten the breast tissue to reshape, lift and firm the new breast contour. In addition, Dr. Champion may reposition and reshape the nipples for a more natural appearance. Dr. Champion will then close the incisions with sutures or skin adhesives.
Breast Lift Recovery
Recovery for the breast lift requires special care, but patients are often up and about within a few days following the procedure. Dr. Champion will provide you with a list of instructions to follow for an enhanced recovery. These instructions will include, but my not be limited to: medications to take and avoid, dates to return to the office, hygiene regimen, care for incisions, and the types of activities to perform or avoid in the weeks following breast lift surgery.
Breast lift surgery results are usually quite complimentary, but there is no guarantee. In some cases, it may not be possible to achieve fully satisfactory results with a single surgical procedure and another surgery may be necessary. In rare cases, complications may arise, but can be managed when immediately reported to Dr. Champion.
The appearance of your breast lift will last for many years to come. Yet, the results may change over time. Dr. Champion's patients are usually fully satisfied with the outcome of their refined profile appearance through the breast lift.
---
Schedule a Newport Beach Breast Lift Appointment
Dr. Champion offers her patients the most current technology in cosmetic surgery available on the market today. Schedule an appointment to learn more about Orange County cosmetic surgery procedures such as breast lift from Dr. Angela Champion.
To learn more about treatments and procedures by Board Certified Plastic & Reconstructive Surgeon Angela Champion, M.D. contact us at 949.446.1106. Taking new patients from in and around Newport Beach | Orange County CA.
Dr. Champion looks forward to meeting you during your initial consultation.