CareCredit Does More Than Just Finance!!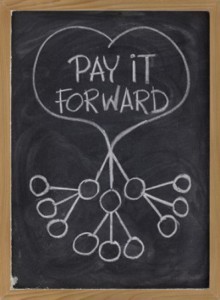 CareCredit
If you are looking for some help to finance your surgery, CareCredit is most likely one of the companies that popped up in your Google search. Offering instant approval, an assortment of payment plans at a reasonable interest rate and even several zero interest plans makes CareCredit a "no-brainer" for those looking for financial assistance. All of that is great, but now they are doing even more by "Paying It Forward". CareCredit donated $210K to a variety of charitable organizations throughout the nation in 2014. These grants help low to moderate income households in the U.S. so they can get the necessary care they may not be able to afford on their own. Camp Discovery (a summer camp for kids with chronic skin conditions), Give Kids a Smile, OneSight, Canine Companions For Independence and Plastic Surgery Foundation's Breast Reconstruction Awareness Fund/BRA Fund are just a few of the organizations CareCredit supports. OH! They also work with many veterinarian offices so your pet can have all the care they need as well! AWESOME!!
To learn more about treatments and procedures by Board Certified Plastic & Reconstructive Surgeon Angela Champion, M.D. contact us at 949.640.4005. Taking new patients from in and around Newport Beach | Orange County CA.