Liposuction Surgery
Liposuction: Enhancement for Life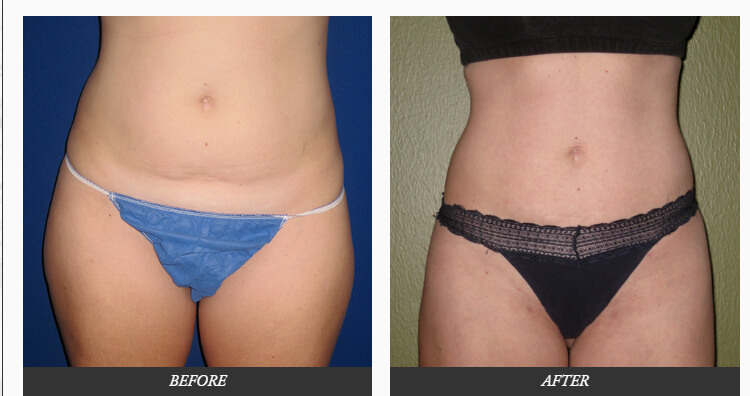 Liposuction, also known as suction assisted lipectomy, improves body contours and proportions by removing unwanted fat in areas resistant to diet and exercise. This procedure slims and reshapes specific areas of the body, improving your proportion and ultimately self-image. Liposuction is not a weight loss procedure and the best candidates are those who are healthy and close to their ideal body weight. Liposuction may be used to treat one or more areas of the body, including:
Thighs
Hips and buttocks
Abdomen and waist
Upper arms
Back
Inner knee
Chest area
Cheeks, chin and neck
Calves and ankles
Liposuction may be performed alone or in conjunction with other procedures such as facelift, breast reduction or a tummy tuck. Liposuction does not treat obesity, cellulite, or dimpled skin. Contact us today to schedule your Newport Beach liposuction appointment.
The Liposuction Newport Beach Procedure
Dr. Champion and her staff welcome the opportunity to discuss your liposuction options at the time of initial consultation. In fact, every step in care will be tailored to your specific needs and answering your questions. There are primarily four steps that are involved in the liposuction procedure, including:
The Anesthesia
Patients will receive anesthesia to provide the greatest comfort during the liposuction procedure. Dr. Champion will discuss the options available to you at the time of initial consultation.
The Incision
Liposuction is performed through small, inconspicuous incisions. Dr. Champion will review your incision locations based on the areas to be treated.
The Liposuction Technique
During the liposuction procedure, Dr. Champion will inject medications to reduce bleeding and trauma. Then, she will insert a thin hollow tube (cannula) through the incisions to loosen excess fat using a controlled back and forth motion. Dr. Champion will then remove the dislodged fat out of your of the body using a surgical vacuum or syringe attached to the cannula.
Finally, the incisions will be closed with sutures, skin adhesives and/or surgical tape. The results of liposuction are apparent when swelling subsides over time, which may take up to several weeks after surgery. Contact us today to schedule your Newport Beach liposuction appointment.
Liposuction Recovery
Liposuction recovery requires care, but patients usually return to normal activities within a few days following the procedure. Dr. Champion will provide you with a list of instructions to follow for an enhanced recovery period. These instructions will include: medications to take, dates to return to the office, hygiene, care for incisions, garments to wear, and the types of activities to perform or avoid in the weeks following surgery.
Liposuction is a personal decision and consideration should be given to the ability of the procedure to meet your personal appearance goals. Most women enjoy the benefits of liposuction; however, complications can arise following surgery, but can be managed when immediately reported to Dr. Champion.
With continued practices of healthy diet and fitness, the loss of excess fatty tissue should be permanently maintained. However, substantial weight gain can alter an otherwise permanent result. The majority of Dr. Champion's patients are extremely pleased with the new changes they experience through liposuction.
---
Schedule a Newport Beach Liposuction Appointment
Dr. Champion offers her patients the most current technology in cosmetic surgery available on the market today. Schedule an appointment to learn more about Orange County cosmetic surgery procedures such as liposuction surgery from Dr. Angela Champion.
To learn more about treatments and procedures by Board Certified Plastic & Reconstructive Surgeon Angela Champion, M.D. contact us at 949.446.1106. Taking new patients from in and around Newport Beach | Orange County CA.
Dr. Champion looks forward to meeting you during your initial consultation.