How much does Breast Implant Plastic Surgery Cost?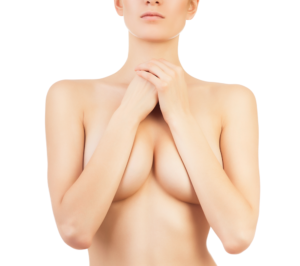 Breast augmentation is the number one cosmetic surgery procedure in the US today. However, it is an elective procedure, which means the insurers will not pay for it. Therefore, a woman should consider the costs of the surgery carefully before deciding to go ahead with it. During the initial consultation, the breast surgeon will educate the patient about the procedure, and discuss its estimated costs.
Dr. Angela Champion is a board certified plastic and reconstructive surgeon providing breast augmentation and various other surgical and non-surgical procedures. Dr. Champion will address all questions and concerns of the patient in detail, including the cost issue, to help the patient make a well-considered decision. She provides breast augmentation to patients in Newport Beach, Orange County, CA, and surrounding communities.
Surgeon's Fee
The fee charged by the surgeon is one of the important components in the overall cost of breast augmentation cosmetic surgery. Board certified surgeons will typically invest in the latest surgical techniques, ongoing training, and latest safety protocols in order to maintain the highest quality standards expected of them.
Their fee may be slightly higher than that of a less trained or less experienced surgeon. But it is ideal to choose a surgeon whose credentials are outstanding rather than choose a surgeon only on the basis of their fee charged. The ASPS encourages patients to choose the best surgeon for their needs, and consider aspects such as the surgeon's fee only as secondary factors in their choice.
Costs of Surgical Room
If the surgeon performs breast augmentation at a freestanding operating venue, it should ideally be an accredited surgical center. Such facilities will adhere to the best standards of safety and quality and have competent staff in order to maintain accreditation. Therefore, they may charge a little more than a non-certified facility.
If the surgeon recommends a hospital as venue for breast augmentation surgery, the costs may be relatively higher. But the patient will have the advantage of undergoing the surgery in a fully equipped hospital environment, which can handle emergencies. The procedure may also be performed at a private surgical suite, which will cost lesser than the other options.
Comparing Costs and Quality
Sometimes the patient may come across unusually low cost offers for breast augmentation, but they should treat such offers with more discretion. A less qualified or newly trained surgeon working under the supervision of a senior surgeon may charge a lower fee in such cases. Hidden costs may also be involved sometimes, which will be known to the patient only later.
The type of anesthesia used, the skills of the anesthesiologist or nurse anesthetist, the personalized care and attention offered, and the quality and type of breast implants are some other elements that will impact the overall costs of breast augmentation.
Third Party Financing
Patients will have the option to get the procedure financed through third party medical care finance firms, which offer competitive interest rates and quick loan approvals. Board certified plastic and reconstructive surgeon Dr. Champion receives patients from Newport Beach, Orange County, CA, and nearby areas for breast augmentation.
To learn more about treatments and procedures by Board Certified Plastic & Reconstructive Surgeon Angela Champion, M.D. contact us at 949.640.4005. Taking new patients from in and around Newport Beach | Orange County CA.