What??? Another Botox Benefit??!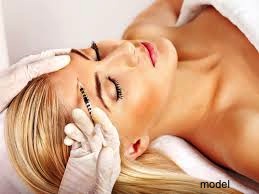 Botox is great for making our wrinkles disappear but now there seems to be another benefit! New research has surfaced showing that getting botox injections can lead to a boost in elastin and collagen production. As we age, collagen production declines and our skin's elasticity weakens, which is why those dreaded wrinkles form. According to the study by James P. Bonapart, MD, MSc, FRCSC, of the University of Ottawa and David Ellis, MD, FRCSC, of the University of Toronto (both in Canada), these injections "increased pliability & elastic recoil" with results similar to a radiofrequency tightening procedure. Why is this happening? Well, it's unclear so future studies are definitely required. One downfall….these improvements only last on average of 4 months before the skin returns to how it was before the treatment. Either way, this is some positive feedback for the anti-aging benefits of Botox…don't you agree??
To learn more about treatments and procedures by Board Certified Plastic & Reconstructive Surgeon Angela Champion, M.D. contact us at 949.640.4005. Taking new patients from in and around Newport Beach | Orange County CA.